Karl Kevin Smith, author of Eclectic Whispers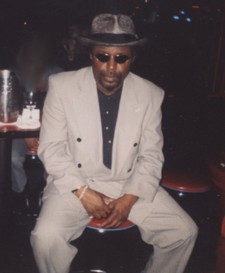 My name is Karl Kevin Smith.  My Birthday is March 21, 1959.  I was born and raised in East St. Louis, Illinois.  I am the author of Eclectic Whispers, Volume 1:  The Menagerie.  The book consists of 84 poems.
I hope you the reader will enjoy the (17) seventeen Preview poems offered at the website.  If by chance you purchase the book you will not be disappointed.
Eclectic Whispers, Volume 1: The Menagerie can be purchased in Japan, North America, the U.K., Ireland, Australia, India and Africa.  And these are just a few places.  The price varies from $11.62 and $34.99.
The above mentioned can be verified by Google or by going to www.KarlKevinSmith.com.